To connect your TP-Link lights and plugs, go to Integrations / TP-Link in Gladys.
Scan devices on the network​
By clicking on the button Scan network, Gladys will automatically detect different devices available on your Wi-Fi network. Make sure that they are installed, configured (with Kasa application) and turned on to be visible.

Add a device​
Whether it is a light or a plug, Gladys will let you add this device through to the Connect button. Once added, you can configure in which room your device is installed.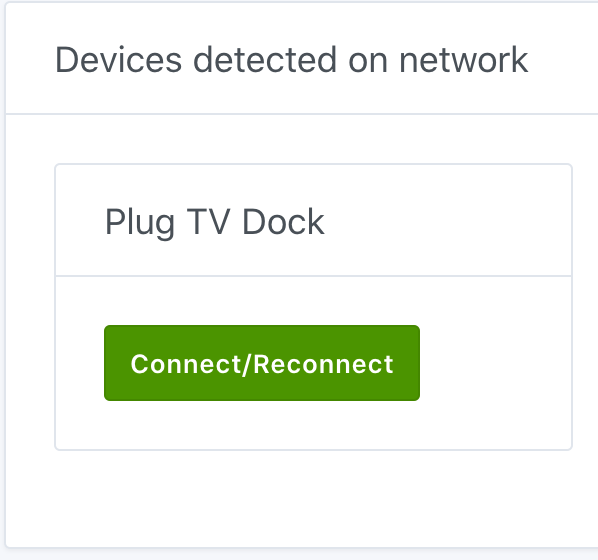 You will find the various features available in Gladys in the device's card description.