Hi everyone!
Today I'm pleased to announce Gladys Assistant 4.26, a release that brings compatibility with Tuya-compatible devices.
It was already possible to use certain Tuya Zigbee devices with Gladys via our Zigbee2mqtt integration, but now Wi-Fi connected sockets and light bulbs are also compatible via an official Tuya integration 🎉🎉
-40% on Gladys Plus with this launch​
To mark this launch, I'm offering 40% off your first Gladys Plus payment with the code TUYA2023 !
Hurry up, it's happening on Gladys Plus here!!!
Compatible devices​
For now we only support 2 types of devices: sockets & lights.
For example:
Tuya sockets like this $12 energy monitoring socket are compatible.
Tuya compatible lights like Dalattin pack of 4 light bulbs for $20,99 are compatible!
To configure these devices, you can follow the tutorial in Gladys documentation.
If you have other Tuya devices that are not yet managed, please come to the forum to talk about them.
Many thanks to Lokkye on the forum for this development 🙌
Rotating camera images​
It's now possible to rotate a camera image 90°, 180°, and 270°, on the dashboard and in video lives.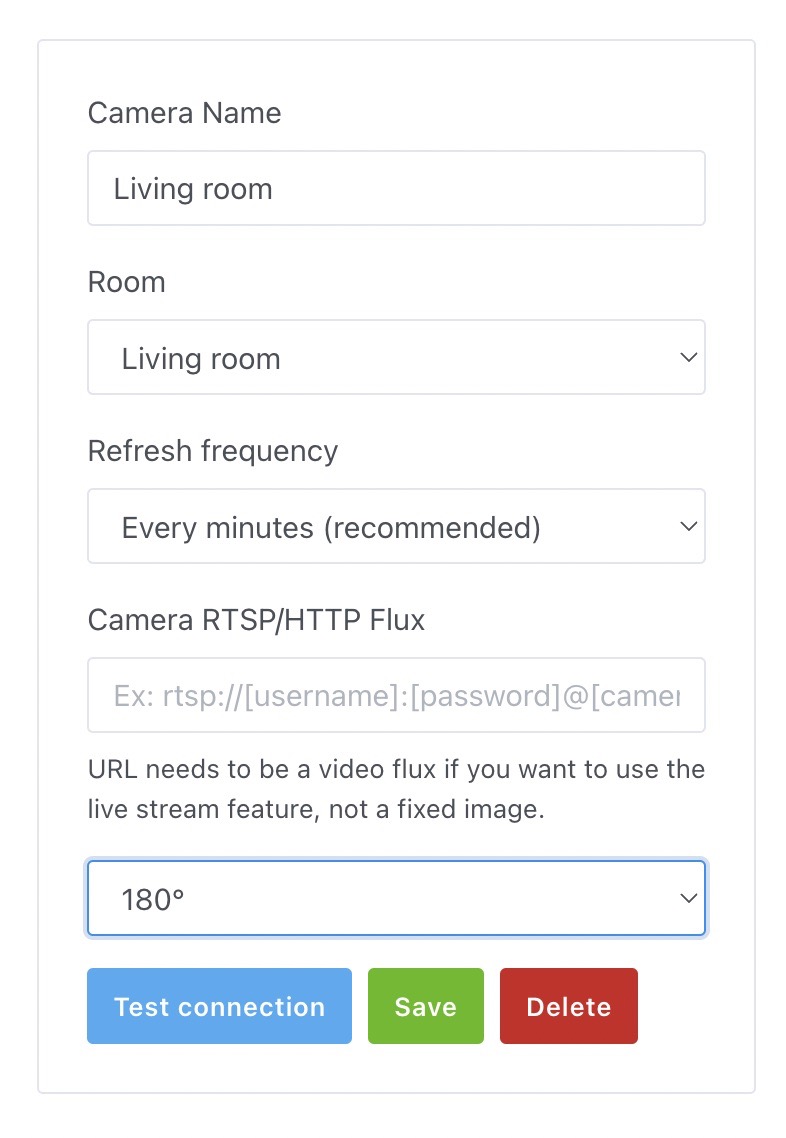 Thanks to Lokkye for this development 🙌
How to upgrade?​
If you installed Gladys with the official Raspberry Pi OS image, your instance will update automatically in the coming hours. It can take up to 24 hours, don't panic.
If you installed Gladys with Docker, make sure you are using Watchtower. See the documentation.
With Watchtower, Gladys will update automatically.
Support us​
If you want to support us, there are many ways:
Answer posts on the forum, give your feedback.
Help us improve the documentation.
Develop new features/integrations on Gladys, we are 100% open-source.
Subscribe to Gladys Plus, at -40% right now!!